Join us for a training session!
The Aunkai story in Switzerland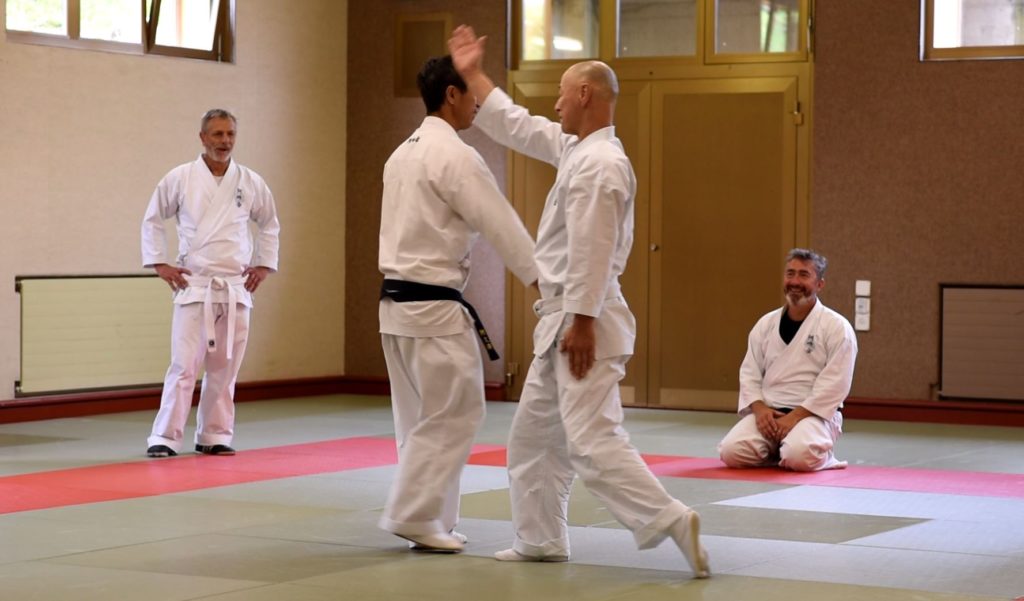 Sensei Akimasa Watanabe, 6th Dan Iwama Aikido, has been looking for inspiration to make his aikido more effective while making training easier on joints, tendons and muscles. While other martial arts provided valuable input, none of them had the impact of Minoru Akuzawa-Sensei and his Aunkai training. So much so that Akimasa decided to learn this new discipline and practice it with his students at the dojo in Zurich Oerlikon.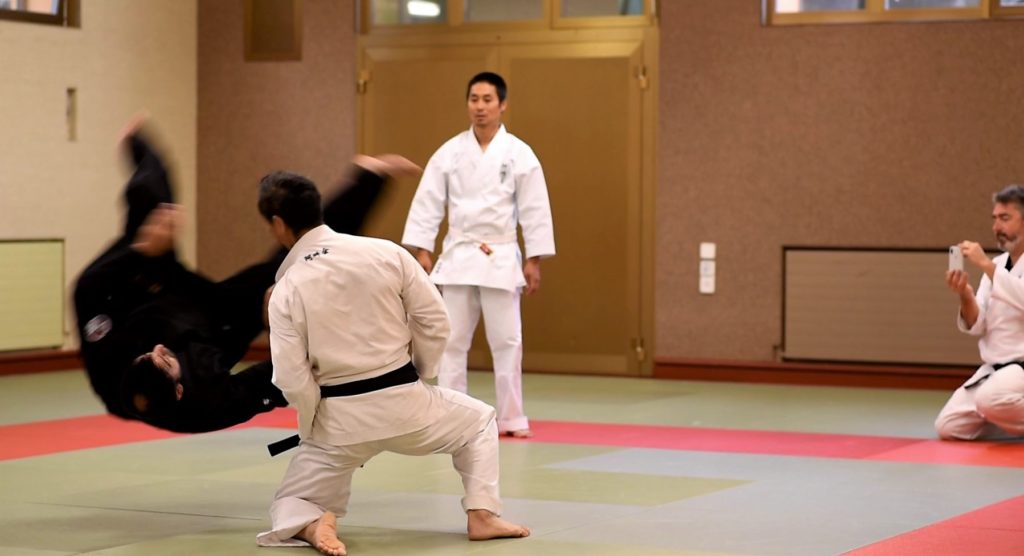 The attraction of Aunkai is that it offers a meaningful path to what you see in demonstrations of old sensei from various martial arts – how they effortlessly repel and counter attacks, without apparently moving much. It all comes from internal body awareness and strength, nurtured in thousands of hours of hard training. Akuzawa-Sensei – having done that himself – has found a way to train these internal body skills specifically and has devised a teaching methodology. Practice is important, but doesn't have to be painful, if done mindful of what it does to the body. A fascinating discovery of anatomy and physics coupled with martial arts effectiveness.
---
Training and membership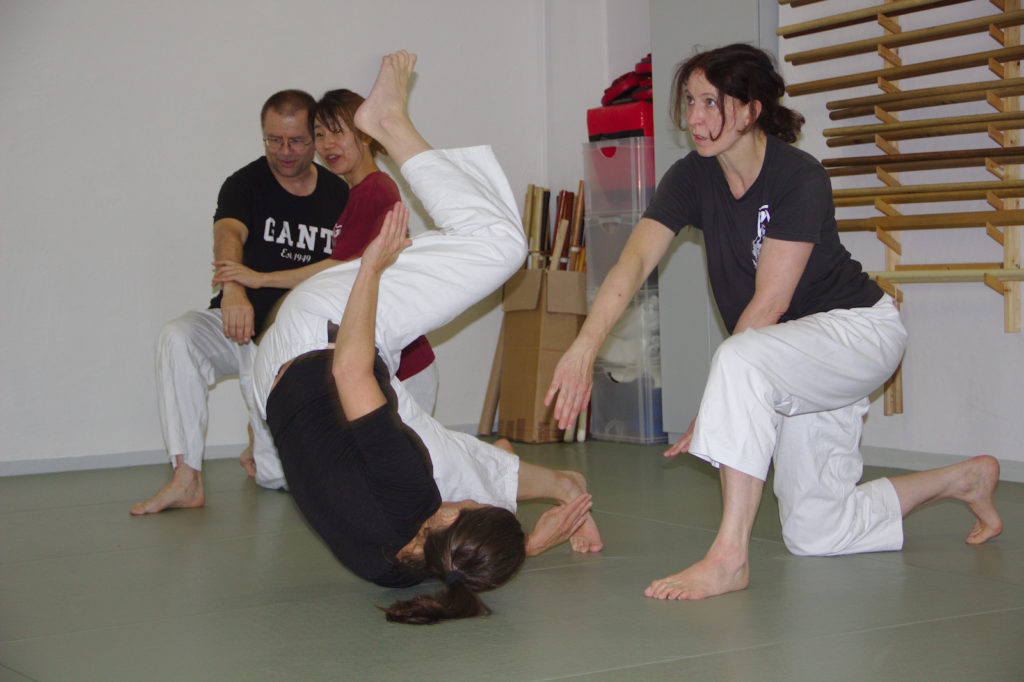 We have already hosted two seminars with Akuzawa-Sensei and hope to establish a yearly tradition in Switzerland, similar to what is already going on with our friends in France. Practitioners from many martial arts have enjoyed the sessions. Experience in other martial art helps with certain techniques of Aunkai, but we also have dojo members who have never practiced a martial art before and are enjoying learning Aunkai "from scratch". There is no age or skill limitation, and it is not at all difficult to follow the forms – the "magic" happens inside, and that, yes, takes some practice.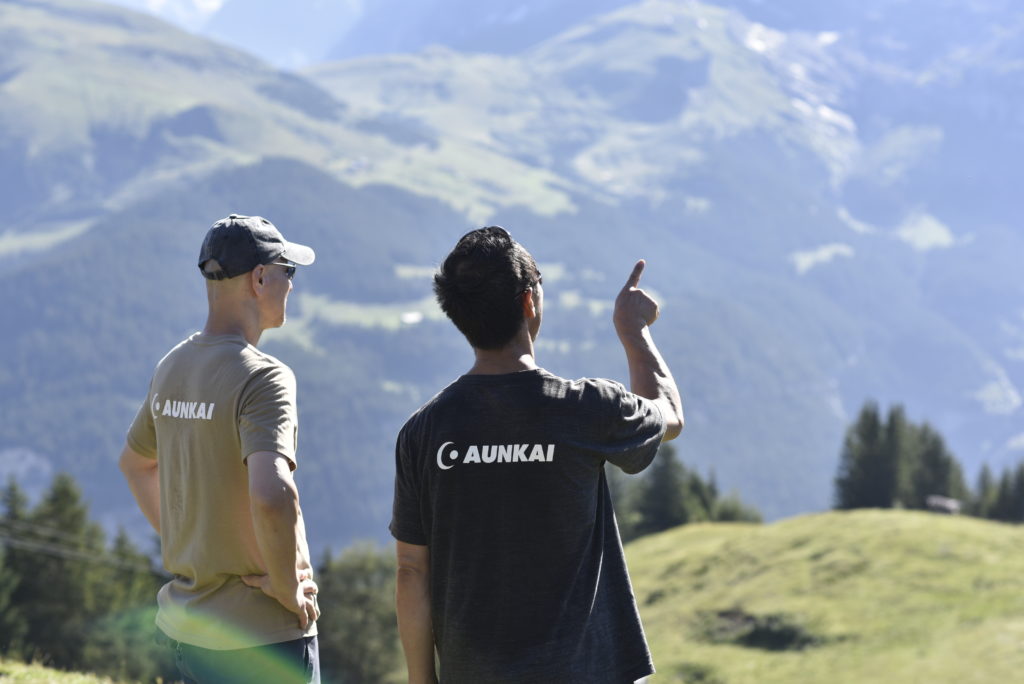 Do you want to find out more, or attend a training session?
Please contact us with the form below (just to avoid spam, sorry about that) or via facebook and we will continue conversation via email or social media.
We are training every Tuesday and Thursday from 7-9pm in Zürich Oerlikon. Saturday training 10am-12pm takes place at the moment only after previous alignment via group chat.
---
Get in touch
Find us
Aunkai Zurich
Stoffelstrasse 9
8051 Zurich
Switzerland
info [at] aunkai [dot] ch
---
Copyright Aunkai Zurich – All rights reserved